In-house exhibition Picking robot system
3D random picking is demonstrated by combining YASKAWA robot and SOLOMON's picking system. I also exhibited at a certain exhibition.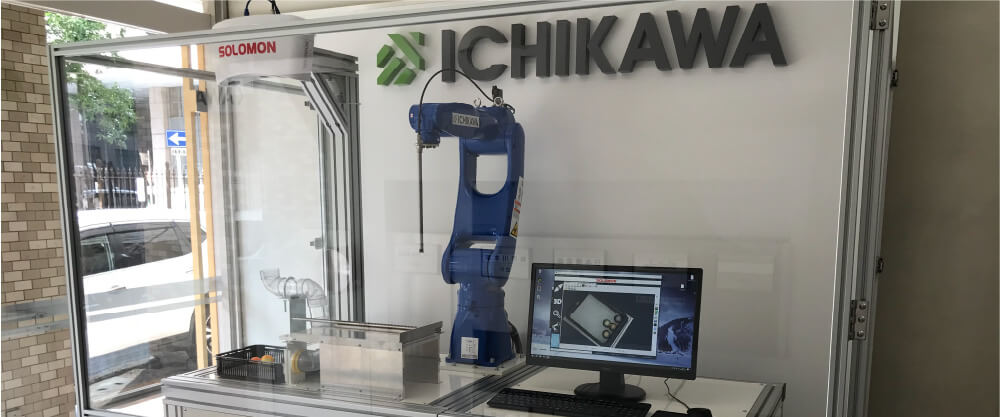 Air balancer device
It has a balancer function with an air sequence using a precision regulator. It is also possible to switch the hanging weight.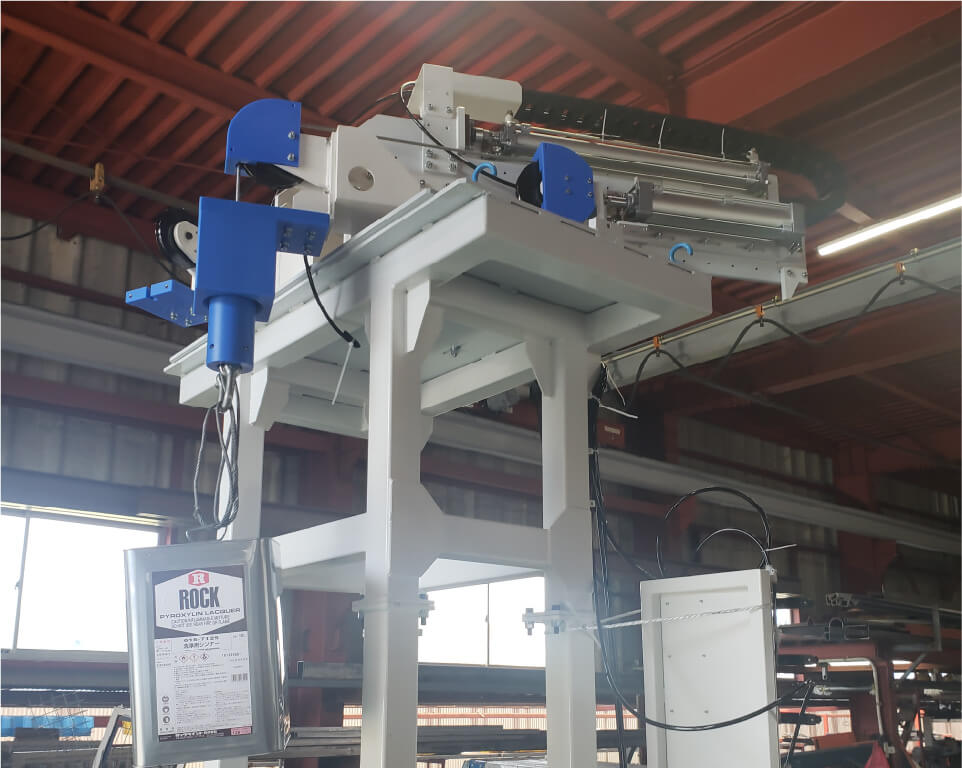 Air balancer device
Automatic sealing device
A multi-axis robot is equipped with a tool for automatic sealing. We can provide the entire system including the sealant feeder.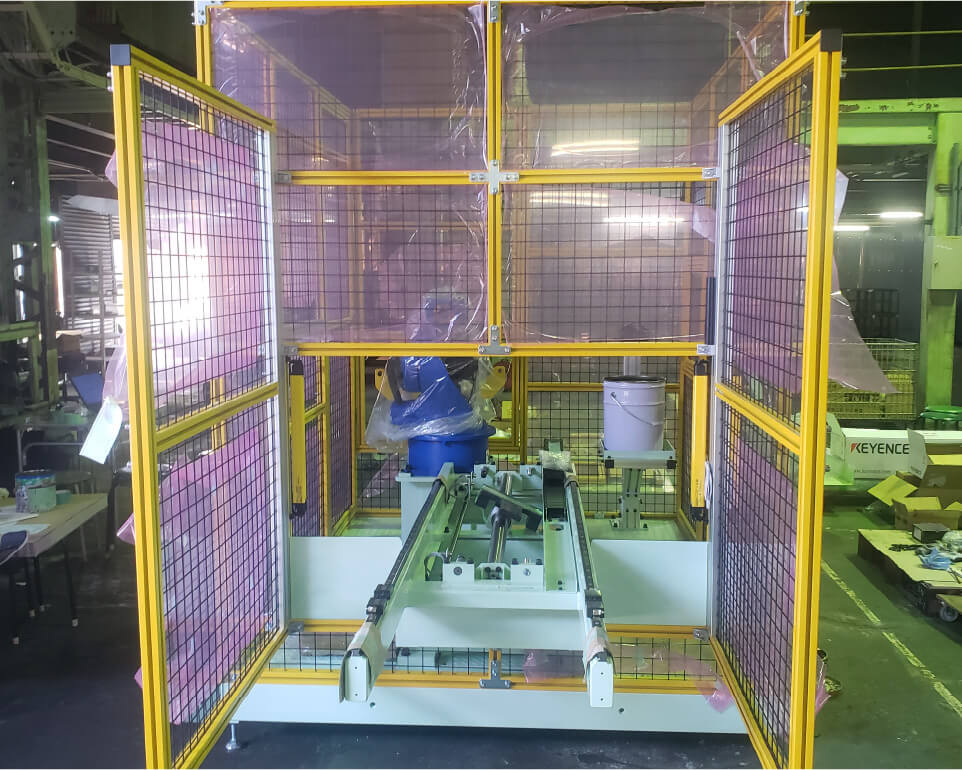 Glass urethane automatic sealing device
Logistics/transportation system
We design and manufacture various conveyors.
We handle a wide variety of purposes such as special carts, transport containers, hoists, and overhead cranes related to logistics.
Pallet transport Top roller chain conveyor

Pallet conveyor
Automatic tightening measures
It is possible to support including a work fixing jig.
Automobile underbody automatic tightening assembly device (jig part)

Automatic bolt supply bolt tightening robot
Compatible with various electric devices
We design and manufacture various control panels. We also carry out on-site installation and wiring work.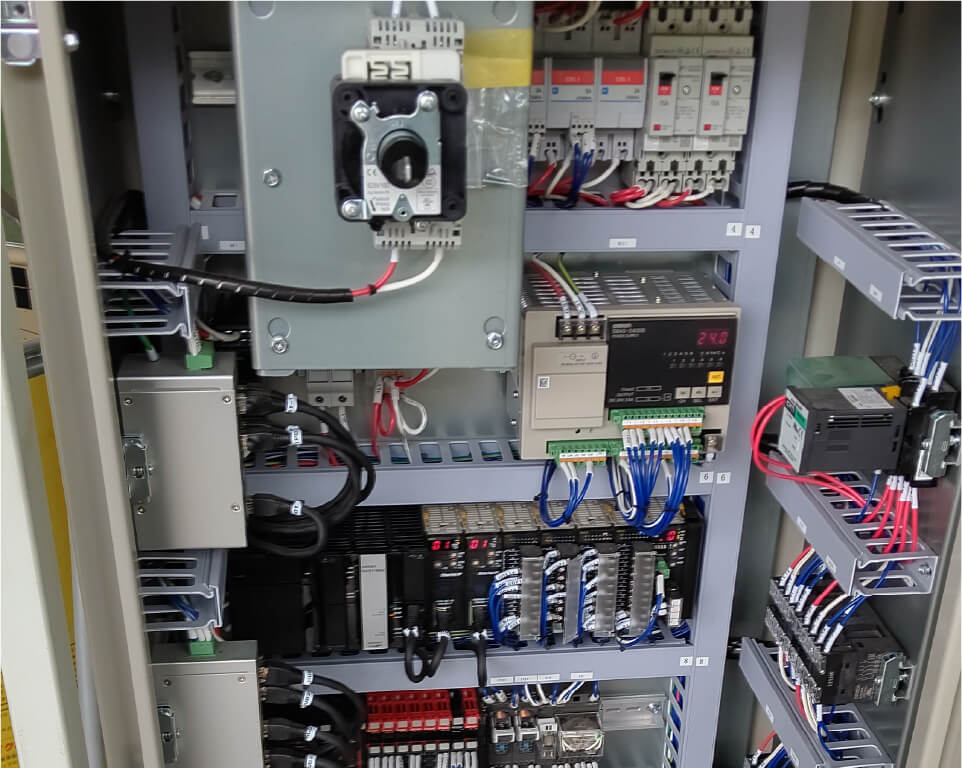 Various control panel production
Inspection device
We have a track record of various inspection devices. All the inspection software can be done in-house.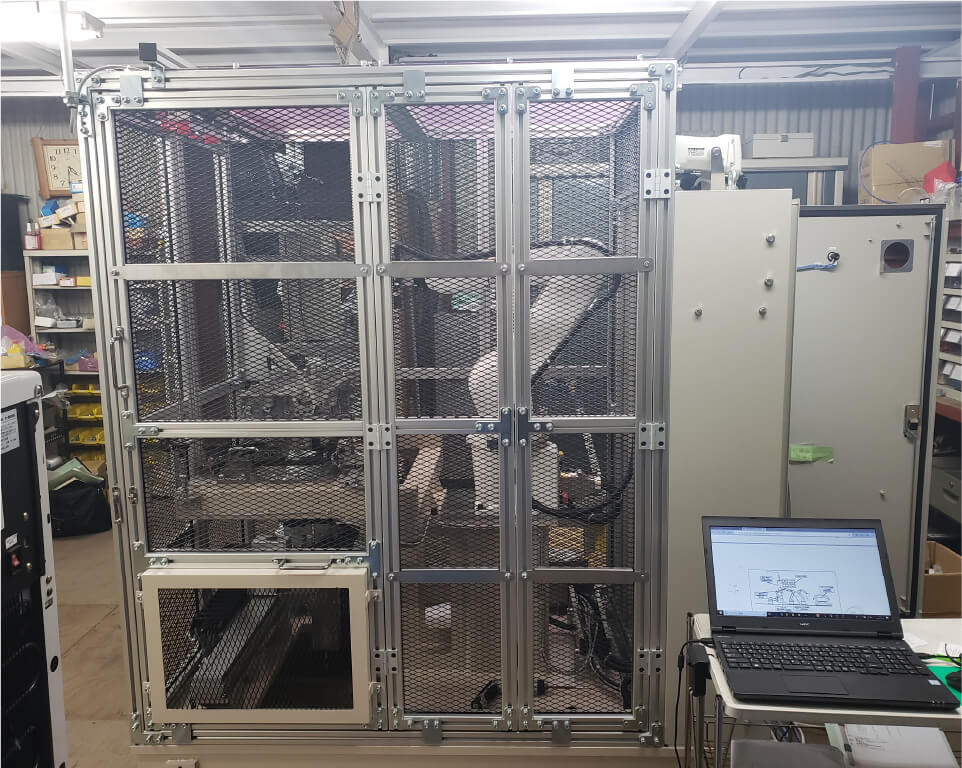 Appearance inspection device
Automatic random picking device
It is a random picking device that uses position recognition by a 3D camera and a multi-axis robot. Our company handles everything from designing, manufacturing, assembly, trial operation, and local startup.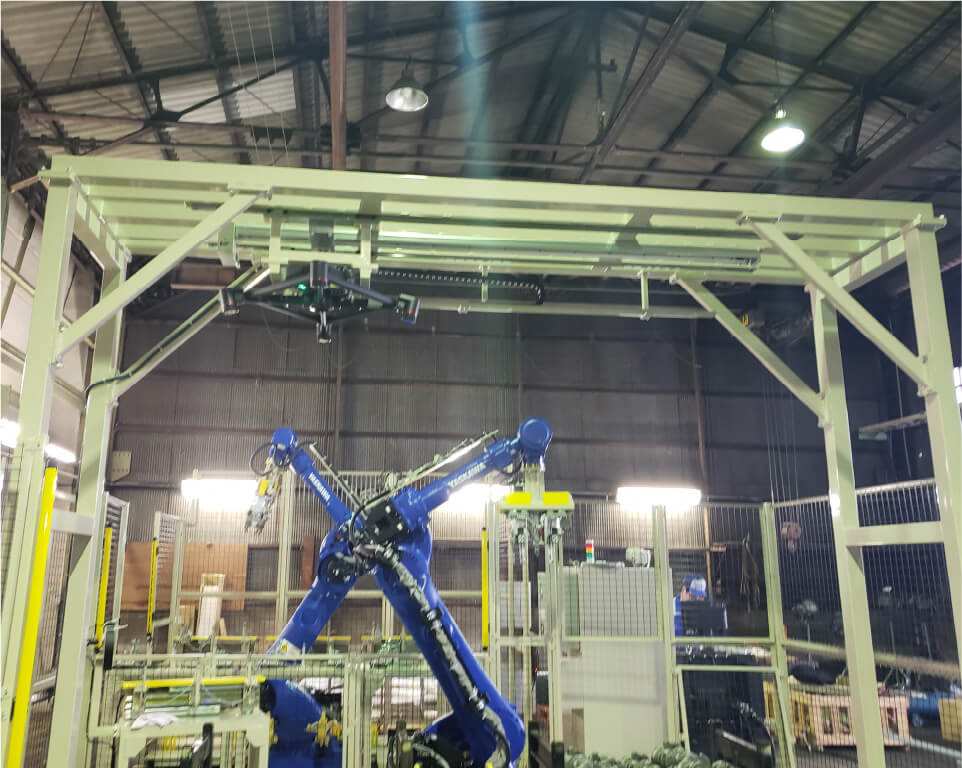 Random automatic picking device (3D vision)
Press machine
We also design and manufacture press-fitting machines such as bush press-fitting.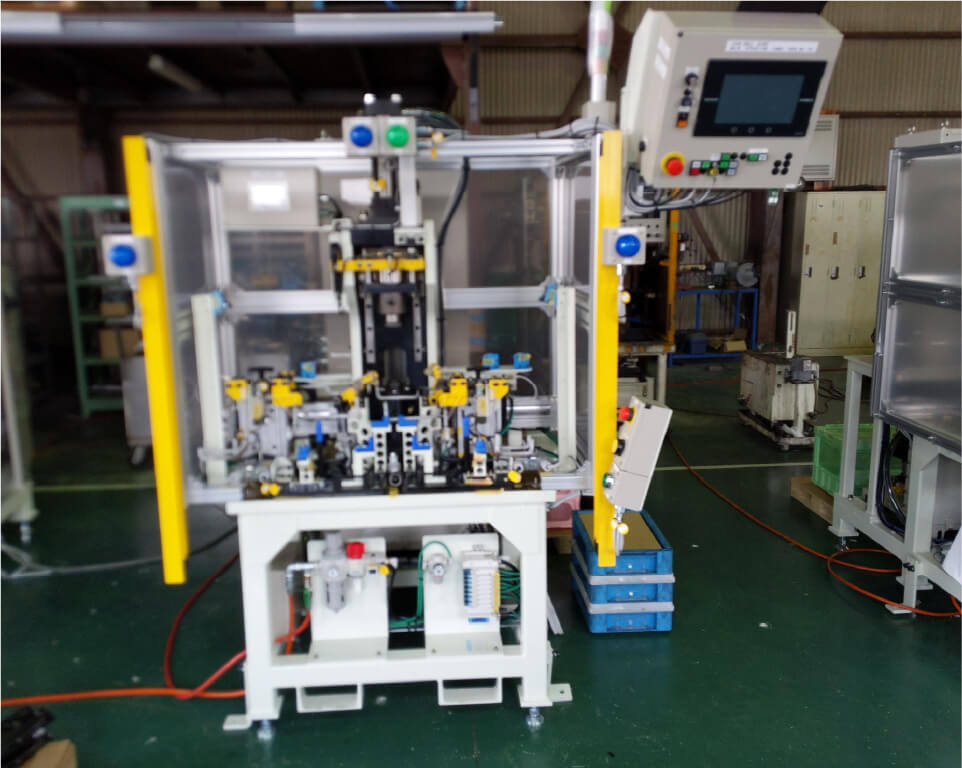 Pressure device
Various automation systems/robot systems
We have many system achievements with multi-axis robots. Please contact us first.
We can handle everything from design-manufacturing/assembly-in-house trial run-on-site installation work-local start-up trial run-production witness.
Handling robot system between presses

Work removal-packing-transport system

Welding jig